Best Ferrari V12s Ever? MyCarHeaven's top 10!
Who hasn't dreamed of buying their own V12-powered Ferrari in their life? What's the best Ferrari V12 ever though?Here are our favourite Ferrari V12s. What would your favourite be?
Ferrari 250 GT SWB Berlinetta
The Ferrari 250 GT SWB Berlinetta is certainly one of the most beautiful Ferrari's. From driver's point of view the SWB Berlinetta was definitely the best of its era. It was probably the last classic sports car suitable for road and track use simultaneously. From an automotive historian's point of view, the SWB Berlinetta signaled the end of a great era. Since then, road cars and race cars have differentiated into two very different paths.
The SWB coupe was installed with the latest version of the Colombo 2953cc V12. Still with single camshaft per bank and 73 x 58.8 mm bore x stroke dimensions, the engine was heavily revised with new heads and block, intake and exhaust manifolds, distributors, coil valve springs, higher compression and larger Weber carburetors. The result was 280 horsepower at 7000 rpm in the most powerful form.
Ferrari 250 GT SWB California Spider
The 250 GT California Spyder was released in 1957 initially in LWB format and was Scaglietti's interpretation of an open-top 250 GT. However, The wheelbase of the California was reduced from 2,600mm to 2,400mm, bringing with it greater handling capabilities and a more dynamic driving experience. The entire Ferrari 250 line seems to have secured its place in the palace of automotive royalties for generations to come. With unmistakable lines, a variety of powerful but also reliable Colombo V-12s, and limited-run production, almost all of the late-50s to early-60s Ferrari 250 models go for extortionate values at auction.
Ferrari 250 GTO
This is a very rare car, with only 39 GTOs made between 1962 and 1964, and even fewer of them remain alive today after hundreds of great battles on race tracks.
From the late 1970s to the late 1980s, classic car values rose rapidly and the 250 GTO, touted as the Ferrari that most successfully embodies the salient traits of the marque, became the most valuable of all Ferrari's. This is the most sought after, collectable and expensive of Ferrari's. You will expect to pay over £10,000,000 if and when one comes on the market.
For power, GTO adopted the 3-litre Colombo V12 used in the racing 250TR but made some modifications, such as bigger valves, 9.5:1 compression and dry sump lubrication so that it would fit the lower bonnet. The high-revving V12 produced 300 horsepower at 7500 rpm, or 100 hp per litre.
Ferrari Enzo
The Enzo as a car was as significant landmark so much so that Ferrari named it after the founder himself, Enzo Ferrari and slapped a £450,000 pricetag on this Ferrari V12. The Ferrari Enzo was a world-beater when it debuted back in 2002. Its advanced suspension, high-strung naturally aspirated V12, and automated single clutch paddle-shift transmission were all as cutting-edge as it got back then.
The Enzo's sharp and angular look still resonates to this day. Beyond its looks, the Enzo was also the first Ferrari that was fully wrapped up in Formula One technology. It had a carbon fiber body, an F1-style electrohydraulic shift transmission, and carbon fiber-reinforced silicon carbide ceramic composite disc brakes. It also featured an F1-derived 6.0-liter V-12 engine that produced 660 horsepower and 485 pound-feet of torque.
Ferrari LaFerrari
The LaFerrari is a hybrid supercar and one of the greatest Ferrari V12s ever, mating a 6.3-litre V12 internal combustion engine with an electric motor – which helps provide extra thrust during acceleration.  It can accelerate from 0-62 mph in less than 3 seconds, from 0-124 mph in less than 7 seconds from 0-186 mph in less than 15 seconds.  Top speed is in excess of 217 mph and production is limited to just 499 models, so it will be a rare car.
Ferrari 365 GTB4 'Daytona'
Ferrari's first supercar, the 365 GTB/4 'Daytona', was a 170mph GT that could cruise across continents. The Daytona was the fastest production car of its day, and not by a little but by a lot. Some tests put its top speed as high as 176mph and its 0-100mph time as low as 12.4sec.
Considered as one of the most loved Ferrari of all time, the 365 GTB/4 has become more desirable over the years.
The unmistakeable shape of the 365 GTB4 – the 'Daytona' nickname is unofficial – clothed the latest evolution of the Colombo V12, this time a 352bhp 4.4-litre with six twin-choke Weber carbs.
Ferrari Testarossa
An entire generation of car enthusiasts can agree that their childhood bedrooms included a poster of the Ferrari Testarossa on their walls, an iconic Ferrari V12 to say the least. Designed by Pininfarina, the Testarossa was stunning in every angle. Its sleek front section is iconic, and the signature side strakes became so popular that it ushered in its own revolution in the aftermarket tuning scene. 385bhp came from a 4.9-litre powerplant, still based around the Colombo engine but this time with its cylinders laid horizonally to form a flat 12 
Ferrari FXX
This really was Ferrari at its most distinctive. With the FXX, the company offered people with incredibly deep pockets the chance to own an experimental prototype. But they wouldn't be able to keep it at home; no, every FXX was, and still is kept at Ferrari's HQ. If you decide you want to use your FXX, you'll have to wait till Ferrari say you can, at a specially-organised track day with other FXX owners, where Ferrari technicians will record your lap data and use it to help improve the FXX as well as future roadgoing Ferrari models.
Power is a mindblowing 790bhp, 60mph comes up in 2.5 seconds, and top-in-top is 243mph. Which is the best Ferrari V12 ever in your opinion? Comment below!
Read more on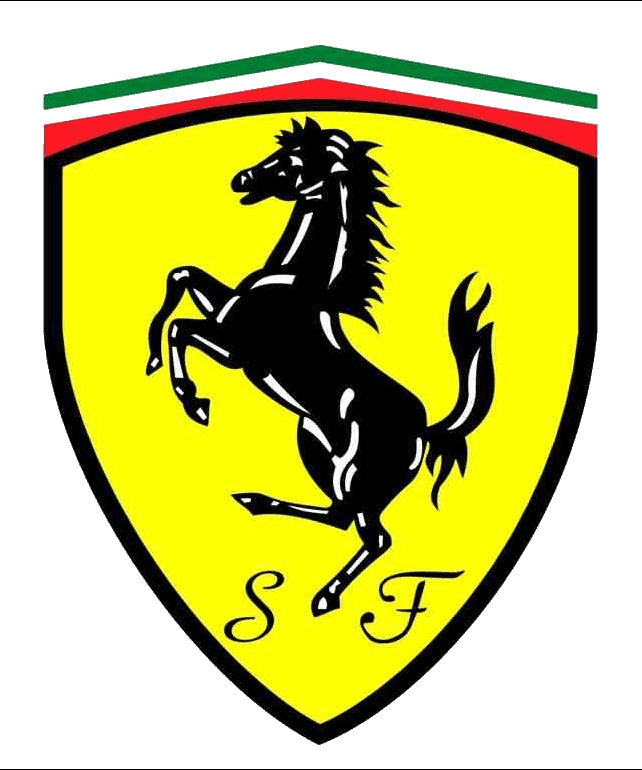 Do you have a passion for cars? Would you like to join the My Car Heaven team?
Get in touch, we'd love to hear from you.
Find out more
Related Stories
Advertisement
Advertisement
Advertisement
Advertisement