Car in the Spotlight: 2003 Ferrari 360 Challenge Stradale
Following on from the success with our previous Car In The Spotlight with Ian Lindsey-Watson and his Porsche 912E, we sat down with Will Wynn, owner of the My Car Heaven website to find out what car he drives and why. Today we hear about his wonderful, iconic and very loud Ferrari 360 Challenge Stradale.
.
What type of Ferrari do you have?
"Ferrari 360 Challenge Stradale"
.
When did you buy your Ferrari?
"2008, just before the global banking crisis. Clearly, perfect timing."
.
What year is your Ferrari?
"2003"
.
Why did you pick this particular Ferrari, rather than another manufacturer or model?
"At the time of buying my Ferrari, I was leaning towards getting the F430. It was the newer car and was getting many plaudits and rave reviews. I specifically wanted a coupe not a convertible. My first test drive was at Maranello Egham, but they were shocking at listening to my request and a convertible turned up. I did the test drive, but was put off by the lack of warmth and poor customer service from the salesperson.
I called around and decided to go and test a F430 and 360 Modena at Meridien Modena in Lyndhurst. When I arrived, I was warmly welcomed we sat down and had a talk. I was asked what I wanted from a car. I stated it was my first Ferrari purchase, so I was unsure if I should go for a F430 (£110k at the time) or go for a 360 Modena and ease myself into Ferrari ownership. Like many first-time owners I had no idea of the cost/ servicing of owning a Ferrari.
First up on the test drive was the F430, which was great. Prior to driving I was a little put off by all the driving aids, overwhelmed by the choices. I was due to drive the 360 Modena, although they didn't have any available. Instead, I was offered the opportunity to test drive a 360 Challenge Stradale and I jumped at the chance.
On my return to the showroom the salesman asked me my thoughts. Personally, I felt the 360 Challenge Stradale was more me. I asked the salesman what he thought. His comments were "I'd advise you go for the 360 Challenge Stradale as you did not stop smiling from start to finish of the test drive. Furthermore, this car will not depreciate as much as the F430, and due to the rarity will only continue to increase in value".
He was right and reinforced what I was thinking, so I committed to buying the car."
.
Where did you buy it from?
"Meriden Modena, Lyndhurst, Hampshire."
.
What colour is your car and why did you choose this specific colour?
"Firstly, what I liked about my car is that it does not have the customary stripe, the stripe is just not for me. Secondly, my car is a rare and unique colour. Most people think all Ferraris are red, but there are different reds, Rosso Corsa is most common, my car is the rarer Rosso Scuderia, known to most in the know as the Ferrari F1 racing team colours.
In my opinion Rosso Scuderia is lighter, and little more orange/ pink in it than Rosso Corsa. It's more unique and I like that."
.
Have you always had a passion for classic cars?
"No, not really. My passion has developed over time. Like most, as a kid I had a few posters on the bedroom wall (Lamborghini Diablo, Ferrari Testarossa and Porsche 959 from memory), but I had no family into cars, and my interest just grew over time. Also having not come from much and having a difficult upbringing I wanted to aspire to own a Ferrari. Having that aspiration meant if I could buy one, I was probably doing well for myself, so I aimed to buy a Ferrari by the time I reached 30 years old.
I now spend several hours a week looking at or reading about cars, but my favourite aspect of cars is driving them, either on the road or the racetrack. I'm not really into the mechanics of a car, I'm more about the feeling they invoke and their aesthetics'."
.
How much was the car on release and how much did you pay for it?
"On release (late 2003) I believe the car cost £133,025, I bought mine for £110,000 in 2008, it had had 3 owners prior to me a mileage reading of 7300 miles. Prices dropped to £80-90k by 2010 due to the financial crisis, but then climbed and climbed thereafter, and now float between £160-300k (depending on RHD or LHD, mileage and other factors)."
.
How much does it cost to service?
"Like all the cars I own, they are kept meticulous and have all the bills, receipts and impeccable service records. The service history and costs in my ownership have been:
4/4/2006 = £967.35
2/4/2009 = £1336 (inc MOT and extras of £740)
1/4/2010 = £2944 (inc MOT and extras of replacing cam and auxiliary belts, and replacing rear undertray (£1086, ouch!).
7/4/2011 = £1106 (inc MOT)
10/5/2012 = £1472 (inc MOT, plus all additional fluids replaced as advised)
16/5/2013 = £1471.07 (inc MOT, plus timing belts and a few other bits)
12/6/2014 = £3058.16 (inc MOT, plus replacing front upper suspension arm rose joint, plus other bits). Ouch!
11/2/2015 = £347 (replace battery)
2/9/2015 = £2349 (inc MOT, plus A/C work (£912) and a few other bits)
5/10/2016 = £3327 (inc MOT, plus £1866 on paintwork re-touching)
2/11/2017 = £3107 (inc MOT, plus door cable replacement and replacement of both front brake calipers)
31/12/2018 = £1989 (inc MOT and a few other bits)
3/3/2020 = £1975 (inc MOT and replace cam belt to include alternator and air con belts (£695)."
.
How much does the tax on a car like this cost?
"Currently it costs around £325 per annum."
.
How often are you able to drive it?
"Like most supercar and classic car owners, my answer is "not as much as I'd like". Typically, I do between 150-1000 miles a year. Yes, sad I know. But I work hard to pay for my hobby. 🙁 I hope to drive more and more every year."
.
Where was the best place you drove your Ferrari?
"Through the Scottish Highlands. Epic drive and beautiful scenery."
.
How do you care for your car?
"I give it 1-2 thorough cleans and detailing a year, plus Meriden Modena give it a thorough once over at each service. If there are any stone chips or aspects that make the car not perfect as I like my cars then I will ask Meriden to look after/ resolve that each year, and they do a great job and look after me."
.
Have you driven any other Ferraris, if so how do they differ?
"I've not driven as many Ferrari's as I would like. I'm sure everyone on the planet could/ would say that. Cars that I have driven:
Ferrari F430 Coupe. This was my first ever test drive. Not a bad choice hey. I drove this on my test drive in which I ended up buying the 360 Challenge Stradale. It's a great car. It drives well, it's fast, but I just preferred the 360 Challenge Stradale as it's more of a pure driver's car.
Ferrari F430 Spider. It was okay. But I had the wrong attitude when driving it, so probably cannot give a good opinion. I'm not a massive fan of spiders/ convertibles.
Ferrari 360 Challenge Stradale. My first and only Ferrari purchase to date. When times have been tough financially my wife has often said "we can sell the Ferrari", "when I'm dead you can" is my reply, which tells you how much I love this car. They say it's the noisiest Ferrari ever made, I love its rawness, it's simplicity, it's a driver's car. love it.
Ferrari 458 Italia Coupe. I was lucky to be invited by Meriden Modena to test drive the 458 Italia the year it came out, at the Millbrook Proving Ground. For those of you that do not know of this venue, most manufacturers test their cars there. I was blown away by the drive, the cars capabilities and its every day usability. I still to this day cannot get over the fact I was told to drive over a speedbump at 30-40mph, and the car just did it no problem, no scraping the underside of the car, as would happen with my 360 CS. A beautiful looking car, a 9/10 for me. Again, I'm not a massive fan of all the buttons and driver aids, and if I were to buy one, and I could afford it I'd go for the Speciale.
Ferrari 360 Challenge. Back in 2008, after I'd bought the 360CS I was invited by Meridian Modena to attend, at a cost of around £2500, to spend a day with Ferrari. This was Fiorano Ferrari, where I was to drive the Ferrari 360 Challenge, this is the racing version of the car I own, the 360 Challenge Stradale, and then the Ferrari 430 Scuderia, which had yet to be released that year. Wow. What a car, what an experience, and I so want to have one. You can see my driving experience with Fiorano Ferrari and driving this car here.
Ferrari 430 Scuderia. Following on from the above. I liked this car a lot, but I did not like driving as much as the Ferrari 360 Challenge or my 360 Challenge Stradale.
Ferrari Testarossa. I cannot remember when I drove this iconic car, but I think sometime between 1996-2008. Yes, I grew up with Miami Vice, yes, I wanted to own one, so I got the chance when I was bought a driving experience. From the limited time I got with the car 4 laps of a driving track I loved it, but I felt disappointed afterwards given I'd only had 4 laps and the driving instructor kept telling me to slow down. I'd never do a driving experience day again unless it was a full day, and more hardcore, like a Palmer racing day."
.
What advice would you give to anyone looking to buy a Ferrari?
"Do your research. Make sure the seller has a thorough service book and all receipts. What does the condition of the car look like? Take your time looking at the car, looking at the paperwork. What do the surroundings of the owners property/ dealership look like, if they are impeccable, then most likely the cars are to. Insist on a test drive. Only buy if you are 100% certain. Never buy if you are pressured to. If it does not feel right it normally isn't."
.
How is the market for Ferraris now and where do you see it going in the future?
"It has been up and down for standard Ferrari's since 2008. At the lowest point of the 2008 financial recession you could pick up a RHD Ferrari 360 Challenge Stradale for £80,000, then they went as high as £300,000. They now sit about £160-250,000 depending on if they are LHD or RHD, mileage and other factors. With less that 1000 made the prices can only go up in my opinion. If a Ferrari F40 is £800,000 to £1,100,000 a 360 Challenge Stradale is not a quarter of that car.
Other Ferrari's have gone up and up over the last decade. At the very top end, rare and limited-edition cars will always retain their value and desirability. With another recession here from 2020 due to the Coronavirus pandemic I expect prices to fall a little, especially if many try to sell."
.
What do you estimate the price of your car being in the future?
"Difficult to say, but with less than 1000 units made it's rarer than an F40. Ferrari to classify the car in its elite cars alongside the F40, F50, Enzo, so I believe in time the car will go higher and higher in value. If a F40 is £800k to £1.1m, the 360 CS surely must get closer than it is now. I believe £300-400k is realistic, but weather it goes above £500k time will tell."
.
What would your dream car be?
"So hard to answer this with only one car. I have several:
Ferrari 250 GT SWB Berlinetta (contender for most beautiful car ever).
Aston Martin DB4 GT Zagato (contender for most beautiful car ever).
Jaguar E-Type Mk1 in gunmetal grey with red leather. Stunning, and if Enzo Ferrari stated it was the most beautiful car ever, well that's good enough for me, and it's right up there as a contender for most beautiful car ever.
1925 Rolls-Royce Phantom I Jonckheere Coupe. Just stunning and unique. It really caught my imagination and the kid in me when I first (and only time) I saw it at a Concours of Elegance event at Windsor Castle. Circular door. Beautiful and bonkers.
Any car by coachbuilder Figoni and Falaschi, but let's start with the Talbot-Lago T-150, epic and beautiful.
McLaren F1 (whoever is into cars would not sell a kidney to drive this icon), plus I've never driven a car from a central seated position (excluding racing cars).
Maserati 250F, to me the most beautiful Grand Prix car of all time. Driven by Fangio and Moss. Would so love to own or at least drive."
_______________
So there you have an owners view on his car, ownership and more. A big thanks to Will for telling us all about his Ferrari 360 Challenge Stradale.
Would you like your car featured in our 'Car in the Spotlight' Series?
Do you have a car of interest? Would you like your car featured in our 'Car in the Spotlight' Series? If so, please do get in touch with us, send us an email to info@mycarheaven.com with a subject line: Featuring my car in your "Car in the Spotlight".
Make sure that you are subscribed to our newsletter and following us on our social media channels to keep up to date with news, reviews, more "car in the spotlight" features and of course our competitions.
Follow us on Instagram | Follow us on YouTube | Follow us on Facebook | Follow us on Twitter
Read more on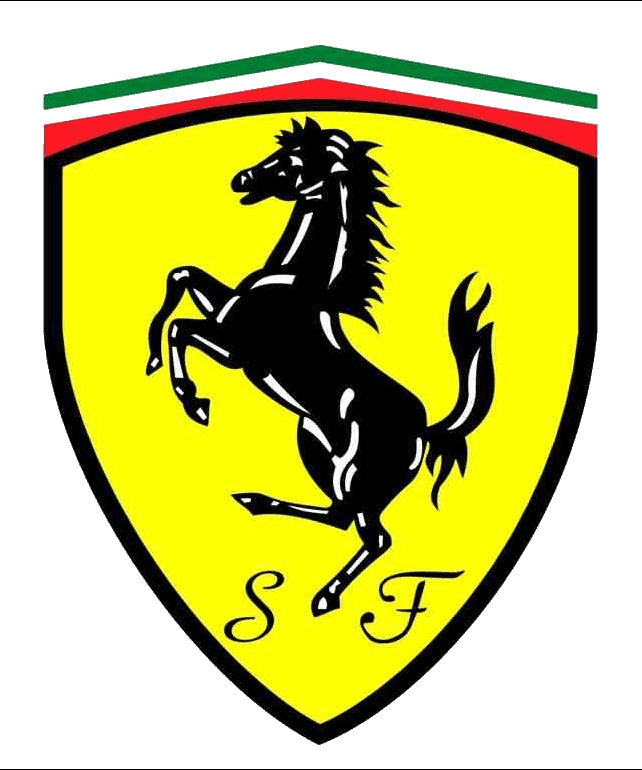 Have a Competition you'd like to advertise on My Car Heaven?
Get in touch and we can make that happen for you.
Find Out More
Related Stories
Advertisement