Car in the spotlight: 1985 Ferrari 308 GTS Quattrovalvole
Welcome to our regular 'Car in the Spotlight' feature, and a big thank you to Colin Graham, for providing us at 'My Car Heaven' such a fascinating insight into buying and owning this exceptional car, his 1985 Ferrari 308 GTS Quattrovalvole.
Anyone passionate about cars and loving beautiful things will most probably want to own or drive a Ferrari. After all it is for many one of the most premium brands of all time, it's certainly iconic in the motoring world and unrivalled many would say.
To feature another Ferrari here and tell you the owners thoughts is a true honour, We have previously featured a Ferrari 360 Challenge Stradale and Ferrari 458 Italia Spyder so take a look at those car in the spotlight features once you have read this one.
Anyway back to the 1985 Ferrari 308 GTS Quattrovalvole. It may be a goal of yours to one day own such a car like this or a pipe dream for many due to the cost of purchase and cost of running and maintaining. So it is always wonderful to get an insight from a fellow car connoisseur that owns one of these great cars. What do they love about their car and why did they choose that particular brand or car model? Is it as costly to run the car as one would think? Let's find out, read on…

A short history on the Ferrari 308 GTS Quattrovalvole
The Ferrari 308 GTB and targa topped 308 GTS are V8 mid-engined, two-seater sports cars manufactured by Ferrari from 1975 until 1985. The 308 replaced the Dino 246 GT and GTS in 1975 and was updated as the 328 GTB/GTS in 1985. The similar 208 GTB and GTS were equipped with a smaller, initially naturally aspirated and later turbocharged, two-litre engine, and were sold mainly in Italy.
At the 1982 Paris Motor Show, Ferrari launched the 308 quattrovalvole, in GTB and GTS form. The main change from the 308 GTBi/GTSi it succeeded were the four valves per cylinder – hence its name, quattrovalvole, literally "four valves" in Italian – which pushed output up to 240 hp (177 kW).
The new model could be recognized by the addition of a slim louvred panel in the front lid to aid radiator exhaust air exit, power operated mirrors carrying a small enamel Ferrari badge, a redesigned radiator grille with rectangular driving lights on each side, and rectangular (in place of round) side repeaters. The interior also received some minor updates, such as a satin black three spoke steering wheel with triangular centre; cloth seat centres became available as an option to the standard full leather. Available options included metallic paint, a deep front spoiler, air conditioning, wider, 16-inch Speedline wheels with Pirelli P7 tyres, and a satin black roof aerofoil (standard on Japanese market models).
Apart from the DOHC 32-valve cylinder heads, the V8 engine was essentially of the same design as that used in the 308 GTSi model. Total displacement was 2,927 cc (2.9 L; 178.6 cu in), with a bore x stroke of 81 mm × 71 mm (3.19 in × 2.80 in). Output on European specification cars was 240 hp (177 kW) at 7000 rpm and 260 N⋅m (192 lb⋅ft) at 5000 rpm of torque, while for US specification variants were 230 hp (172 kW) SAE net at 6800 rpm and 255 N⋅m (188 lb⋅ft) at 5500 rpm of torque. The gear and final drive ratios were altered to suit the revised characteristics of the four valves per cylinder engine. One other significant benefit of the QV's four valve heads was the replacement of the non-QV models sodium valves which have been known to fail at the joint between the head and the stem. Bosch K-Jetronic fuel injection and Magneti Marelli Digiplex electronic ignition were carried over from the GTBi/GTSi. All US market examples were fitted with catalytic converters.
The Ferrari 288 GTO introduced in 1984 is considered as the first Ferrari supercar. The 288 borrowed much of the styling from the European 308 GTB QV of the previous year, 1983: it is also powered by a similar 2.8-litre V8 with a smaller bore and twin turbochargers, it retained the general bodywork lines with extended wheelarches, different side air vents, and bigger rear spoiler, longer (5 in (127 mm)) wheelbase, and the central tubular space frame chassis.
In 1985 Ferrari launched the 328, which replaced the Quattrovalvole. Between 1982 and 1985 the quattrovalvole was produced in a total of 3042 GTS and only 748 GTB examples.
An Owners viewpoint
What Type of Ferrari is it ?
"It's a 1985 308 GTS Quattrovalvole"
.
What do you love the most about your car?
"Just look at her, I believe she's stunning from just about every angle, with a timeless beauty from in an era which many believe created some of the most iconic car designs, I simply love the Colour, its quite rare in the UK, out of the 233 RHD GTS QV cars imported, only around 3 were registered in stunning Azzuro Metallizzato with Cream Leather, and I'm led to believe that mine is the only one with this colour combo in UK.
One of my favourite views of the car, I guess would be the side on profile, I love the way the lines just sweep over the car, from the sharp nose along to the side air ducts, and the way the roof line sweeps over cockpit down to the rear of the car, plus all the little details like the vent's, louvers and grilles in the engine lid and front wings, Leonardo Fioravanti was quite simply a genius, capturing the true spirit of the 246 Dino which was adored, creating a design so pure, that it's still referenced for its perfect symmetry today.
But most of all, I love the joy it brings to others young and old, I've had countless people stop me in the street and at petrol stations wanting to chat, reminisce or take photos, which is a major part of the joy of owning a classic Ferrari."
.
When and where did you buy the car?
"I purchased the car at Slades Garage in Penn, back in October 2019."
.
Why did you buy this particular car, as opposed to another model or manufacturer?
"Like millions of other youngsters, I'd always loved the Ferrari brand, Its magic and mystique is still as strong today as it was back then.
My first love was actually a 246 Dino, I remember when I was a round 9 or 10 years old, my brother showed me a car magazine with a photo of a 246 vs 308GT4 2+2 (its replacement in name only) I was smitten with the curvaceous lines of the Dino, the GT4 for me, just didn't have the same beautiful lines or appeal. But when the 308GTB arrived, I immediately fell in love with the new car and thought its styling and looks were equally as beautiful!
Truth be told, if I has the funds, the 246 would have been the first choice, but as the prices are now stratospheric, the 308 was (thankfully) still within reach and was the obvious choice to enter the world of Ferrari custodianship. I knew I always wanted the open top driving experience of the GTS over the GTB, even though purists will argue that the Berlinetta has the purer lines. I chose the QV Injection model over the Carburettor for the starting reliability plus potentially lower maintenance costs.
This actual car was the first one I ever test drove, there was something about the colour and condition that I kept going back to advert to mull over, I did look at maybe half a dozen others (all resale red) all had something that I wasn't quite sure about. I think it was finally the colour that did it, it so unusual and I liked the fact that it was different and would stand out in the crown."
.
What was the purchase price of the car, and what is its current value?
"It was originally advertised at 70k, but I managed to get it for a little under 58k, which I was more than happy with. Slades had the car advertised for quite a while, with lots of interest, but no takers because of the colour? I guess most people wanting their first Ferrari want a red one, so I made an offer and they accepted it!!
I guess in today's market, a clean one would probably still fetch around the 70k mark, but with the American market going crazy at the moment, who knows, the prices may increase with time? I never purchased it as an investment, it was always my dream to own one.
On the subject of pricing, It does baffle me what amazing value they are currently, compared to say the Porsche 911's of the same age, which are valued at so much more than a 308, especially when you bear in mind that in the same production date range of 1976 to 1984 Porsche made over 100 thousand 911's in their various guises, but the 308's total production was only a little over 12 thousand, so by my calculations and humble opinion, the 308 is a hugely under- valued rare and stunning classic."
.
How much does it cost to service and tax?
"Tax each year is £285 and the servicing around the same, the only exception being belt changes, which are around £695, so it's not an expensive car to maintain, even my insurance on a multi car policy is under £200 full comprehensive!!"
.
How does it feel like to drive?
"Let's be real, she's an 80s Classic, it's not quick by modern day standards and doesn't have any mod cons, even the electric windows (if they work) are a luxury, but what she lacks in power and technology more than makes up in sheer driving pleasure, I will admit, it took a little while to get used to her characteristics and limits, but you just can't help but fall in love with the wonderful, intoxicating analogue feel to everything, plus the joy of using the manual open gated gear change (which is sorely missed in today's supercars) give the car a very special feel.
At low parking speeds, the steering is quite heavy without power assistance, but on the open road it's light and responsive, giving the car quite a nimble feel. Remember, the 308 by modern standards is still a tiny car!
I also love the wonderful lack of driving aids (no Abs or traction control nonsense) it makes you feel that every input you make is rewarded and gives the sensation that you're at one with the car, and it handles exactly as every car magazine journalist said it did! A fellow enthusiast told me, "the harder you drive it, the more sense the car makes", he was so right, the 240BHP is still brisk enough for us mere mortals to enjoy on the open road safely without it wanting to put you in a ditch at every given moment, you can easily and safely use 75% of its power, whereas allot of modern supercars are arguably way too powerful for the public roads."
.
How often do you drive it?
"If it's dry, I will take her out most opportunities I get, she's definitely not a garage queen! So far, I've averaged around 2 to 3 thousand miles a year."
.
Has it been on any eventful journeys? Please share.
"I've not taken her on any "eventful" trips as yet, but my dream would be to drive her to Maranello in Italy one day, but for now, I wouldn't mind taking her on a UK trip to Wales or the highlands at some point."
.
How do you look after the car?
"She's well looked after and maintained by GTO Engineering Ferrari Specialists who I actually work for, so that helps to keep the cost of ownership down.
She rarely gets "dirty" so I generally wipe her down with a detailing spray to keep her looking nice, but the colour does help it look clean and shiny the majority of the time.
I've not had her professionally detailed yet, but maybe one day, she's never going to be a concourse show car, so I've not felt the need to have her detailed.
She's garaged and covered in the winter months."
.
Is there another classic or supercar that you'd like to buy, and why?
"Yes, Plenty, but the bank balance does not permit me to do so, but if it did, the choices would be, the 246 Dino and the Lamborghini Miura probably just to sit and stare at, a Ferrari 288 GTO because it quite simply stunning, and finally a Ferrari 250 GT SWB Berlinetta because that is another timeless classic."
.
What advice do you have for anyone looking to buy this model of car?
"Do your homework, research what to look out for and read as many owner reviews and buyers guides as possible. A good comprehensive history is a must, and always buy the best one you can afford, buying one that is "up together" will cost you less in the long run to maintain. Remember if it seems really cheap, it's for a good reason."
.
How does it compare to newer models, or other cars you've driven?
"As previously mentioned, it's an 80s classic, so it's unfair to even try to compare it to the modern supercars of today, a hot hatch family car will see it off the lights, but that said, it's incredibly rewarding in so many other ways, it's so much fun to drive, plus it has character and soul which I feel is sometimes lacking in many modern and sometimes "Sterile" supercars today.
I've had the good fortune of driving and being driven in quite a few modern Ferrari's (one of them being a LaFerrari) and while they are stunningly fast and super impressive, I personally feel they're almost too perfect, lacking in soul. Supercar manufacturers today are so engrossed with making technologically brilliant cars with electronic wizardry and flappy paddle's etc. mind boggling 0-60 times and insane top speeds, I feel they're missing out one vital ingredient … driver engagement! Bring back less driver aids and manual transmissions, and let the driver do the driving!!"
.
How is the current market for this car, and how do you see this evolving?
"I think the market has stagnated a little due to the current economic times, but if you look at how much the other models like the Dino and Boxer etc. have all raised in value over the years, I thinks it's a fair assumption to say that the 308 GTB/S being one of the most successful and iconic shapes in Ferrari's history might follow suit one day?"
.
Is the car a keeper or can you see a time that you'd sell the car to another custodian?
"For me at the moment, she is definitely a keeper, plus I honestly don't think there is another Ferrari or classic sports car in my price range at the moment, that I would ever consider part exchanging her for.
If I ever do decide to part company, the next custodian will enjoy a very special car indeed!"
.
So, there you have an owners view on his car, ownership and more. A big thanks to Colin for telling us all about his 1985 Ferrari 308 GTS Quattrovalvole. I love the car and it's a lovely shape and colour and I for one think the 308 is one of the most beautiful of Ferraris.
If you are on Instagram, so is Colin, you can follow him here. Images courtesy of Dave, who you can follow on Instagram here.
PS.: Make sure you are following us of course here.
.
Would you like your car featured in our 'Car in the Spotlight' Series?
Do you have a car of interest? Would you like your car featured in our 'Car in the Spotlight' Series? If so, please do get in touch with us, send us an email to info@mycarheaven.com with a subject line: Featuring my car in your "Car in the Spotlight".
Make sure that you are subscribed to our newsletter and following us on our social media channels to keep up to date with news, reviews, more "car in the spotlight" features and of course our competitions.
Follow us on Instagram | Follow us on YouTube | Follow us on Facebook | Follow us on Twitter
Read more on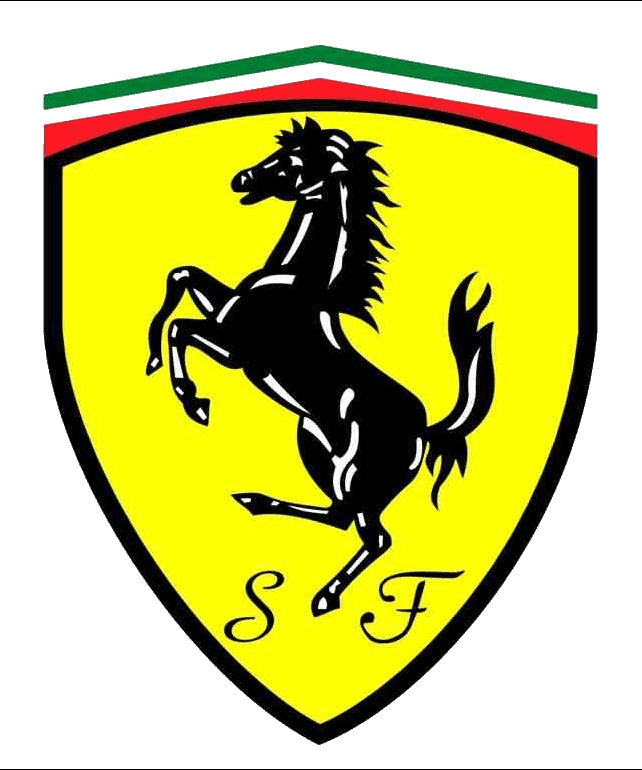 Related Stories
Advertisement
Advertisement
Advertisement
Advertisement