Car in the spotlight: Ferrari 458 Spider
Welcome to our regular 'Car in the Spotlight' feature, and a big thank you to Kevin Li, for providing us at 'My Car Heaven' such a fascinating insight into buying and owning this exceptional car, his Ferrari 458 Spider.
Owning or driving a Ferrari is many petrolheads dream to do at some point in their life. I personally set a goal at a young age (early 20's) to own a Ferrari by the time I was 30 years old. I managed to buy my first Ferrari in 2008 at the age of 34, after an expensive wedding a few years earlier. It is very rare that a day goes by without me thinking about a Ferrari or other supercar or classic car (sad to some people, but not me, I love beautiful and noisy cars). I continue to pine over one day owning an F40 or 250 GT SWB Berlinetta, which in my opinion is one, if not the most beautiful car ever made. Never say never, even though the prices of the F40 and 250 GT SWB Berlinetta are millions of pounds now.
Anyway back to the Ferrari 458 Spider. It may be a goal of yours or a pipe dream for many due to the cost of purchase and cost of running and maintaining. So it is always wonderful to get an insight from a fellow car connoisseur that owns one of these great cars. What do they love about their car and why did they choose that particular brand or car model? Is it as costly to run the car as one would think? Let's find out, read on…

A short history on the Ferrari 458
The Ferrari 458 Italia (Type F142) is a mid-engine sports car produced by Ferrari. The F458 is the successor of the F430, and was first officially unveiled at the 2009 Frankfurt Motor Show. It was succeeded by the 488 GTB (Gran Turismo Berlinetta), which was unveiled at the 2015 Geneva Motor Show.
Ferrari's official 0–100 km/h (0–62 mph) acceleration is 3.4 seconds. The top speed is over 325 km/h (202 mph). The body was designed by Pininfarina, and in my opinion (and many others) it is a beautiful looking car.
The 458 Spider was introduced at the 2011 Frankfurt Motor Show. This convertible variant of the 458 Italia features an aluminium retractable hardtop which, according to Ferrari, weighs 25 kilograms (55 lb) less than a soft roof such as the one found on the Ferrari F430 Spider, and requires 14 seconds for operation. The engine cover has been redesigned to accommodate the retractable roof system. It has the same 0–100 km/h (0–62 mph) acceleration time as the coupé (3.4 seconds), but has a lower top speed of 320 km/h (199 mph) due to the added weight.
.
An Owners viewpoint
What do you love the most about your car?
"There are many things I love about the car. Firstly, the looks. The 458 was launched in 2010 and over a decade later, the Pininfarina designed car, still looks amazing and up to date compared to other current supercars. Personally, it's like owning a piece of timeless art. Secondly, I love the metal folding roof. It's like having a coupe when the roof is up but when the sun is shining it's great to have the opportunity to enjoy the nice weather and feel more in touch with your surroundings as you drive down some twisty B-roads. Lastly, the thing I absolutely love the most about the car, is the glorious soundtrack the naturally aspirated V8 engine and exhaust note makes, especially when the rev counter soars up to 9,000 rpms and you hear the screaming sound of what sounds like an F1 car around you. It's so intoxicating!"
.
When and where did you buy the car?
"I bought the Ferrari 458 Spider on the 15th February 2021 from an official Ferrari dealer called JCT600 Newcastle."
.
Why did you buy this particular car, as opposed to another model or manufacturer?
"Since a young child I've always been in love with cars, especially with the Ferrari marque. I used to have car posters plastered all over my bedroom walls, car magazines sprawled all over the bedroom floor, and drawings of cars that I had tried to copy from magazines littered over my bedroom desk. In my mind, Ferrari is the most iconic sports car brand in the world with an amazing racing history and is the primary reason for buying a Ferrari.
When the Ferrari 458 came out, it totally captivated me, and I think the whole world too with its incredible advances in technology. The 458 was an all-new car compared to its F430 predecessor and according to experts at the time, it took driving dynamics to the next level with its innovative aerodynamics, suspension, braking, steering and powertrain all harmoniously balanced, enabling a driver to get the most performance out of the car.
At the time of launch, my son was 5-years old, and we used to read a book called 'Top Gear Top 100 Cars' every night at bedtime. The book had so many amazing cars, but the car we were always drawn to, was the Ferrari 458. We would imagine one day owning such a car, but never thought it would actually happen.
At the time I remember toying over several options, the Ferrari 458, the Ferrari F12 Berlinetta, and even the Lamborghini Huracan. However, due to the above reasons my heart chose the 458, and in Spider guise too, to maximise the driving pleasure and drama whilst driving."
.
What was the purchase price of the car, and what is its current value?
"The car cost £160,000 second-hand to purchase from an approved-used Ferrari dealership and I believe the car is now worth approx. £180,000."
.
How much does it cost to service and tax?
"Remarkably, more recently, Ferrari's have come with a 7-year maintenance pack, which includes all servicing for seven years from new. Therefore, for the past two years I've been fortunate enough not to have to pay for any annual services, but this year will be my first and I've been advised by the Ferrari dealer that the cost of service will be approx. £1,300. Being the car that it is, it unfortunately attracts the highest Vehicle Excise Duty at £600 per year."
.
How does it feel like to drive?
"The car is truly fantastic to drive. With it being a relatively modern Ferrari, its comfortable to drive at any speeds and with the 'bumpy road' setting turned on, the car even soaks up some of the harshest road conditions with ease. It almost feels like a GT-car, but when you want some real fun, you only have to rub the accelerator pedal ever so slightly and the car springs into life, lurching you forward at a rapid pace and with that magnificent V8 soundtrack behind you. Driving the car puts a constant smile on my face and that beautiful engine and F1-like noise makes you want to keep going. I could literally drive all day long."
.
How often do you drive it?
"I wish I could drive the car every day, as the car is probably reliable enough to be used as a daily driver. However, my pockets aren't quite that deep and admittedly, I would constantly worry about where to park the car in case the car gets scratched or dinged. Also, I personally handwash the car after each drive, which can take some time, especially when applying wax. Therefore, with my practical head on, I typically only drive the car in good weather, so therefore mostly in the summer, unless we have a dry and warm spring or autumn."
.
Has it been on any eventful journeys? Please share.
"Honestly speaking, every journey is eventful. It feels so special taking the car out, whether its driving to a big car event like Goodwood Festival of Speed or just driving around locally. I'm part of the Ferrari Owners' Club and occasionally we have driving days, which are particularly fun, as it's amazing to see ten to twenty Ferraris in convoy and hearing them all scream down some back country road. I've also had the pleasure of testing my car's driving dynamics by racing my car around Curborough Sprint Course, which was an adrenalin-filled day!"
.
How do you look after the car?
"The car is tucked up in the garage snuggly covered up with a Ferrari car cover with the trickle charger permanently hooked up to the car. From a maintenance perspective, I only use super-unleaded fuel, carefully handwash the car after every use, and service the car according to its service schedule with a Ferrari dealer."
.
Is there another classic or supercar that you'd like to buy, and why?
"If money was no object, I would love to own an Aston Martin DB5, as I think they look absolutely stunning and who doesn't want to be James Bond! Similarly, I would love to have a Ferrari 250 GTO or a Ferrari 275 GTB Spider in my dream car collection. However, realistically, if I were to look at purchasing another car I would potentially buy a Lamborghini Huracan Performante Spyder, as the V10 engine sounds amazing, it looks amazing and I've never owned a Lamborghini before. But unfortunately, due to regulations and with cars moving away from naturally aspirated engines, there are very few modern cars that excite me (apart from maybe the Lamborghini). So, for now I am extremely happy that I have the last naturally aspirated V8 mid-engined Ferrari to be built sitting in my garage."
.
What advice do you have for anyone looking to buy this model of car?
"I would say go out and buy one now. Life's too short! In all honesty, if you love cars and have dreamt of owning a supercar, you should go out and just do it (of course being financially responsible at the same time). The Ferrari 458 Spider is truly a 'super' car in all aspects of the word. However, although the car is fantastic, there are a few things I would change if I could. Firstly, the indicator buttons. There are no indicator stalks on this car. Instead, Ferrari decided to go with buttons and locate them on the steering wheel itself, which are hugely impractical when driving and is my biggest bug bear of the car. Other areas of improvement include the seats. My car came with the carbon fibre racing seats, whilst comfortable and very stylish, they require tools to adjust the seat height, and even at their lowest setting, it could do with being a couple of inches lower as some of the rev counter is obscured due to the steering wheel (and I'm not particularly tall at 5ft 11 inches)."
.
How does it compare to newer models, or other cars you've driven?
"Driving experts says it's one of the best handling and exhilarating cars to drive in the world, and I tend to agree. I have had the pleasure to own and drive some amazing cars over the years including the Ferrari California, Porsche 911 (991.1) Carrera S Cabriolet, Maserati Grancabrio, Lamborghini Gallardo Spyder, BMW M3 and many more. All these cars are special in their own ways, for example, the Gallardo feels like it's punching you in the back (oddly, in a nice way) when shifting up the gears under hard acceleration, but overall, the Ferrari 458 Spider is more composed, more exciting, and more fun to drive."
.
How is the current market for this car, and how do you see this evolving?
"According to Hagerty and other car experts, the Ferrari 458 is poised to be a future classic.
The car was one of the most innovatively engineered cars at the time, with its next-gen aerodynamics including the deformable 'aeroelastic' front winglets. Also, with the 458 being Ferrari's last naturally aspirated V8 mid-engine to be built, and the one that won the international engine of the year four times, I think it has great potential for financial appreciation."
.
Is the car a keeper or can you see a time that you'd sell the car to another custodian?
"It is definitely a keeper, unless someone wants to make me an offer I just can't refuse."
.
So, there you have an owners view on his car, ownership and more. A big thanks to Kevin for telling us all about his Ferrari 458 Spider.
.
Would you like your car featured in our 'Car in the Spotlight' Series?
Do you have a car of interest? Would you like your car featured in our 'Car in the Spotlight' Series? If so, please do get in touch with us, send us an email to info@mycarheaven.com with a subject line: Featuring my car in your "Car in the Spotlight".
Make sure that you are subscribed to our newsletter and following us on our social media channels to keep up to date with news, reviews, more "car in the spotlight" features and of course our competitions.
Follow us on Instagram | Follow us on YouTube | Follow us on Facebook | Follow us on Twitter
Read more on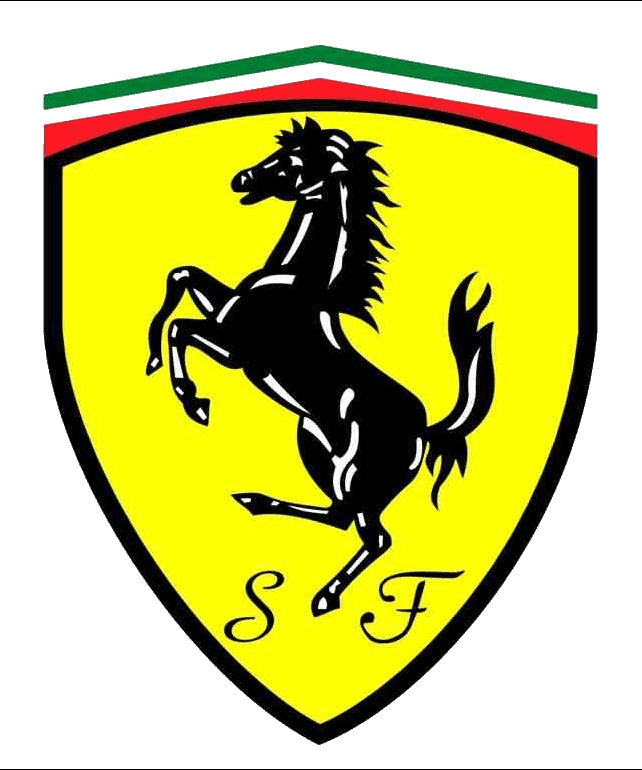 Related Stories
Advertisement
Advertisement
Advertisement
Advertisement