Our top 10 cars from Downton Abbey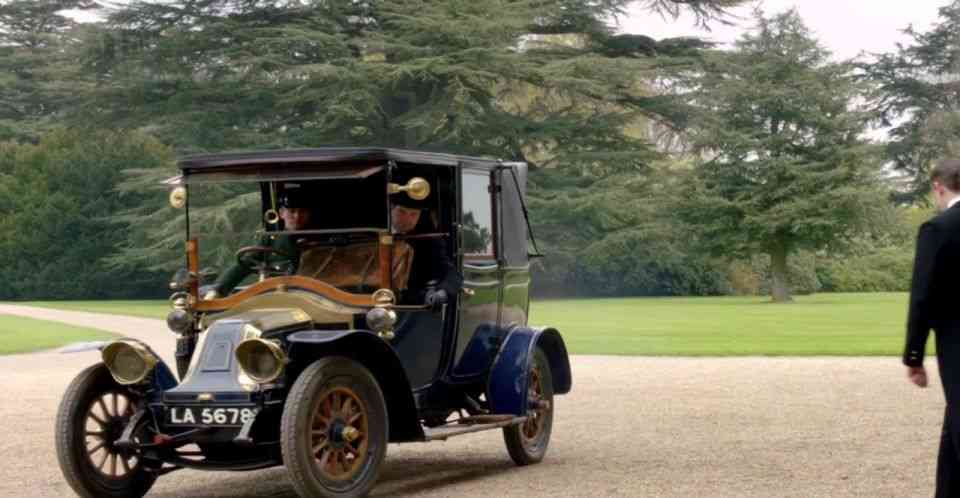 When it comes to producing a period drama the vehicles are every bit as important as the costumes and set. With the overwhelming success of the Edwardian-set Downton Abbey, now is a good time to take a look at some of the most prominent cars that have appeared in this splendid series and the history behind them. Here is a list of our top 10 cars that appear in Downton Abbey over the years.
Also consider the thought of running and maintaining these majestic cars; more easily done nowadays with modern cars with workshop manuals, and don't forget the insurance cover required via specialists like Money Expert for protecting these awesome machines. And to help maintain these incredible cars, there is an increasing popularity amongst classic car owners to own a portable carport, helping to protect these prized possessions from the elements.
Are you also intrigued by these famous cars and their history? If you are looking for something unique and meaningful to document your love for cars, custom car metal pins would be a really fun way to do so. You can design your car pins in a retro style or any style you want. They are also very versatile, you can keep them in your collection or use them on clothes, hats, etc.
1911 Renault Type CB12/16hp Landaulette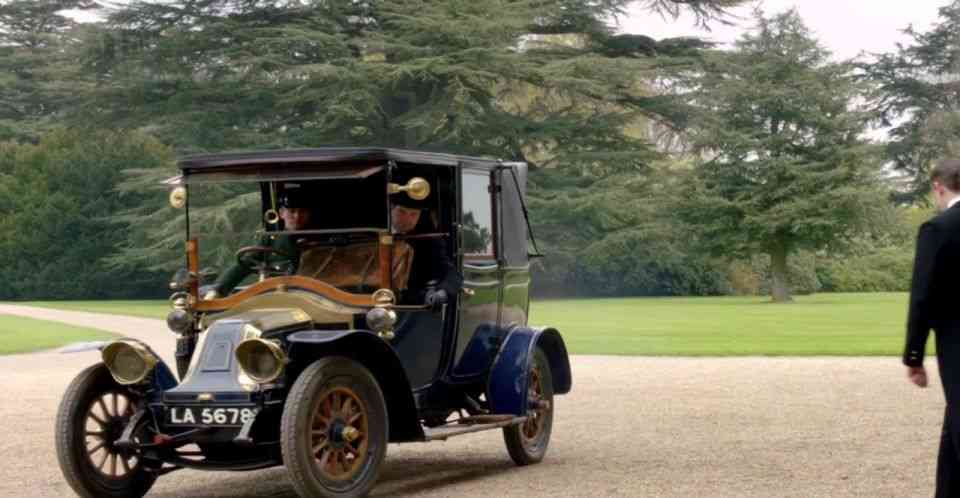 The ride of choice when headed to the local Yorkshire train station, Lord Grantham's luxurious Renault has appeared in many Downton Abbey storylines. Nowadays we think of Renault as a maker of inoffensive little hatchbacks, but 100 years ago they produced everything from taxis to tractors. According to SCA Auction expert, they started out in 1898, and by 1912 they'd established themselves as one of the pre-eminent European car manufacturers. The 12/16, introduced in 1909, was one of Renault's more luxurious offerings and able to be bodied by various independent coachbuilders as was the practice at the time.
1913 Rolls-Royce Silver Ghost Open Tourer
The 1913 Rolls-Royce Silver Ghost open tourer of Sir Anthony Strallan, who became Lady Edith Crawley's on-again-off-again love interest throughout the first three series, is the first Rolls-Royce to make a major appearance. Seen towards the end of the first series in May 1914, Sir Anthony takes Lady Edith "for a spin" in his new Rolls-Royce, setting the scene for their relationship until the events of the third series. With the custom being for Rolls-Royce to provide only the rolling chassis, an independent coachbuilder, such as Thrupp & Maberly, or Park Ward would be left to build the bodywork to the customer's specifications. The more sporting "tourer" body style favoured by Sir Anthony reflects his status as a wealthy widower who finds the new-fangled motor car an interesting hobby.
As the car of the country's elite even then, Rolls-Royces continued to make sporadic appearances throughout the remaining run of the show. The other most notable model can be seen during the fourth series in the form of Lord Grantham's sister, Lady Rosamund's, Rolls-Royce Phantom I.
Rolls-Royce Phantom I
The Phantom I was the first in the series of top-level Rolls-Royces and was designed to replace the venerable Silver Ghost. Again the bodywork was constructed separately and so it is impossible to know exactly the age of Lady Rosamund's Phantom or the name of the coachbuilder. However since the Phantom I was only introduced in 1925 and series four of Downton Abbey is supposedly set in 1922-23, I think we've found one of the historical inaccuracies that the show's critics are so keen to point out.
1921 Ford Model T
Supposedly set in 1912, the first season of Downton Abbey got off to a bit of a rocky start with some eagle-eyed viewers who were quick to point out a number of glaring period blunders (including the Episode 1 appearance of this 1921 Ford Model T).
1927 AC Six
Before it became best-known for its 1960s Cobra, AC Cars, originally Auto Carriers Ltd, had a long history of sporting cars dating back to 1913. The company had started out ten years earlier producing 3-wheeled vans, and then created the "Sociable" passenger version in 1907 before war intervened. Following the cessation of hostilities production of the 1913 four-wheeler restarted, along with a new 6-cylinder engine that amazingly would remain in production until 1963! Driven and by Matthew Crawley in Downton's season three finale, the AC Six was the product of the AC Car Company—one of Britain's most beloved builder of sporting cars.
1924 Sunbeam 20/60 hp
Sunbeam began, as so many of the early motor manufacturers did, building bicycles during the latter half of the 19th century. They produced their first cars in 1901 but it took until 1905 for the Sunbeam Motorcar Company Ltd to be established. Initially making cars based on a Peugeot design, Sunbeam was creating cars to its own specification, at 650 a year, by 1911. While the British company was better known in the 1920s for setting land speed records with its racing cars, Sunbeam also produced an impeccable line of luxury limousines. Lord Grantham's Sunbeam 20/60 hp has made a number of appearances on the show since season two.
1924 Cadillac V-63
In season three, when the mother of Cora Crawley (Martha Levinson, played by Shirley MacLaine) sweeps in from New York to shake up stodgy Downton Abbey, this all-American, classic touring car is the perfect complement to her character's unflappable and confident charm.
1908 Napier 45hp Type 23 limousine
In series two and three, set between 1916 and 1921, an older 1908 Napier 45hp Type 23 limousine can occasionally be seen being used by the Bryant family, whose son Major Charles Bryant gets maid Ethel Parks into so much trouble during series two. A wealthy and apparently powerful family, it is little wonder that the Bryants' car is the same type as was used by the outgoing Prime Minister Herbert Asquith and the Secretary of State for War Lord Derby. D. Napier & Son Ltd, was another luxury motor manufacturer during and just after the Edwardian period. Having started out as a printing-press company in the 1830s, Lambeth, father and son David and James Napier had quickly diversified into machines for making munitions, coins and banknotes and it was in 1900 that the first Napier motor car appeared.
1919 Morris Cowley Bullnose
The 1919 Cowley had an engine made by the British branch of the French Hotchkiss company, which was essentially a copy of the early Continental unit which was no longer being made. It was the basic model of the Morris two car range of the time with the Oxford, which used the same 1.5L 26 bhp engine until 1923, having leather upholstery and upgraded lighting as the de-luxe version.
1927 Bentley 3 Litre
The Bentley 3 Litre was a car chassis manufactured by Bentley. The company's first it was developed from 1919 and made available to customers' coachbuilders from 1921 to 1929. The Bentley was very much larger than the 1368 cc Bugattis that dominated racing at the time, but double the size of engine and strength compensated for the extra weight. The 4000 lb (1800 kg) car won the 24 Hours of Le Mans in 1924. The Bentley 3 Litre appears in the Downton episode titled 'Moorland Holiday' driven by Henry Talbot.
Read more on
Would you like us to review a product, service or car?
Get in touch and we can make that happen for you.
Find out more
Advertisement
Advertisement
Advertisement
Advertisement