Design Museum in London to mark the 70th anniversary of Ferrari
Major exhibition announced by the Design Museum in London to mark the 70th anniversary of Ferrari, includes:
£140M worth of Ferraris featured in exhibition displaying cars driven by racing drivers Peter Collins and Stirling Moss.
Unique insight into the meticulous and glamorous world of Ferrari.
Rare exhibits from private collections include original drawings and an exact replica of the first Ferrari ever made, the 2000 F1 winning car driven by Michael Schumacher and Enzo Ferrari's driving licence.  How cool is that?
The Design Museum is the world's leading museum devoted to architecture and design, its work encompasses all elements of design, including fashion, product and graphic design. Since it opened its doors in 1989 the museum has displayed everything from an AK-47 to high heels designed by Christian Louboutin. It has staged over 100 exhibitions, welcomed over five million visitors and showcased the work of some of the world's most celebrated designers and architects including Paul Smith, Zaha Hadid, Jonathan Ive, Miuccia Prada, Frank Gehry, Eileen Gray and Dieter Rams. On 24 November 2016, The Design Museum relocated to Kensington, west London. Leading architectural designer John Pawson has converted the interior of a 1960s modernist building to create a new home for the Design Museum giving it three times more space in which to show a wider range of exhibitions and significantly extend its learning programme.
A full list of all cars on display are:
125 S (1947 – replica built in 1987)
Enzo Ferrari did not build a car bearing his own name until he was 49 years old, although he previously had a long career in racing and in team management. The first Ferrari, the 125 S, was an extraordinary achievement to be created in 1947 in an Italian economy devastated by the recent war.
166 MM (1950)
The Ferrari 166 was a seminal development in the company's history. One example of the car won the gruelling Mille Miglia 1000 mile race across Italy, while Luigi Chinetti, Ferrari's American agent, won Le Mans in one in 1949.
Ferrari 500 F2 (1952)
Enzo Ferrari always intended to build both sports cars and also single-seat racing cars. In the late 1940s and throughout the 1950s he began to challenge the long-established manufacturers like Alfa Romeo and Maserati. Alberto Ascari won the Formula One championship in both 1952 and 1953 in the car and demonstrated that Ferrari had now reached the top flight of race engineering.
250 GT chassis only (1957)
In a Ferrari, everything is designed and made for its special purpose. Nothing is off the shelf. The mission of the Design Museum is to provide a deep analysis of design, including functional and engineering design. This chassis forms an important exhibit within the exhibition and demonstrates the detailed design and engineering of Ferrari.
250 GT Cabriolet (1957)
This open car, with bodywork designed by Pinin Farina, belonged to the famous British racing driver Peter Collins, a contemporary of Stirling Moss and Mike Hawthorn. Collins used it as his personal transport and it also represents Ferrari's move into useable road cars, as well as out and out racing cars. It was the first Ferrari to have disc brakes, developed by the British Dunlop company and which Collins persuaded Enzo Ferrari to adopt.
250 GT Berlinetta passo corto (SWB) (1960)
Stirling Moss never raced officially for the factory, but he had several wins in privately-owned Ferraris and won the 1960 Tourist Trophy in this car. This was a period when sports racing cars were less specialised than today and these successes helped Ferrari become the quintessential sports car manufacturer.
250 GT Berlinetta passo corto 'Sperimentale' (1961)
This car was used as a development model by Ferrari and represents a transition between the very successful 250 GT models and the Ferrari GTO – one of the factory's most successful cars. It ran at Le Mans in 1961 and in 1962, driven by Stirling Moss, won at Daytona.
250 GTO (1962)
The Ferrari GTO is considered by Ferrari admirers to be the company's most significant and iconic model. The car grew out of the highly successful 250 series, masterminded by the talented engineer Giotto Bizzarini, incorporating more power, better suspension, but particularly a more modern approach to aerodynamic design to deliver stability as well as speed. The kicked-up tail is one visible sign of this and the car was refined by wind tunnel tests at the University of Pisa. The GTO tag stands for Grand Turismo Omologato – in 1962 the FIA transferred the manufacturers' championship to the GT category, so Ferrari homologated the successor to the short-wheelbase 250 GT Berlinetta as a GT car, and promptly took three successive titles with the GTO, in 1962, '63 and '64.
275 GTB4 (1967)
The 275 GTB4 is often considered to be the most beautiful Ferrari of all time. It illustrates the long-term creative partnership between Ferrari and the Turin design house of Pininfarina. This example was a demonstrator car, originally owned by the British agents Maranello Concessionaires – a company which was important to the commercial success of Ferrari.
365 GTB4 (1973)
The Ferrari Daytona is a highly significant car in that it was one of the first Ferraris to be built in substantial numbers – over 1400 were made, representing Ferrari's development to a major international brand. The car was officially named the Ferrari 365 GTB4 but is usually referred to as the Daytona following Ferrari's win with 1st, 2nd and 3rd places at the Daytona 24 hour race in 1967.
Testarossa Spider (1986)
The adoption of the mid/rear engine for high-performance cars gave automotive designers a new challenge. This car illustrates how Pininfarina responded to the challenge and created a new form for these cars which still resonates in design today. The car was commissioned by Fiat chief Gianni Agnelli as a personal car and was specially modified for him by Pininfarina to be an open 'drophead' car.
F40 (1988)
The F40 was conceived as a special car to commemorate 40 years since the very first Ferrari – the 125 S. Enzo Ferrari suggested that the company did something special 'the way we used to do'. The F40 used the latest techniques from aerospace and Formula 1 including carbon-fibre construction. It was the fastest road car available at the time.
Ferrari F1-2000 (2000)
Ferrari has always been a major attraction in Formula One. In fact, many fans cite the chance to see Ferrari as their major reason for attending or following Formula One events. But creating a winning car requires the integration of many specialisms including aerodynamics, engineering and race team management. As a driver, Schumacher was superb but he also had the skills to analyse the car's performance, feed back to the engineers, and to help integrate the team for one of its most successful periods in racing.
LaFerrari Aperta (2016)
Ferrari aspires to make cars with the highest technology it is possible to incorporate into a road car. The LaFerrari is a hybrid, incorporating F1-derived KERS technology to give a striking performance boost. Because of its elite clientele Ferrari can afford to put an extraordinary level of R&D into its cars, which also borrows from its F1 developments.
The Design Museum is located here: 224-238 Kensington High Street, London, W8 6AG
 .
OPENING TIMES AND TICKET INFORMATION:
Open daily 10:00 – 18:00 (last admission 17:00)Adult £18
Student/concession £13.50
Family (1 adult + 3 children) £29.30
Family (2 adults + 3 children) £41
Child (6 – 15 years) £9
Children under 6 years free
Members free
Let us know if you go, and what you think.
Read more on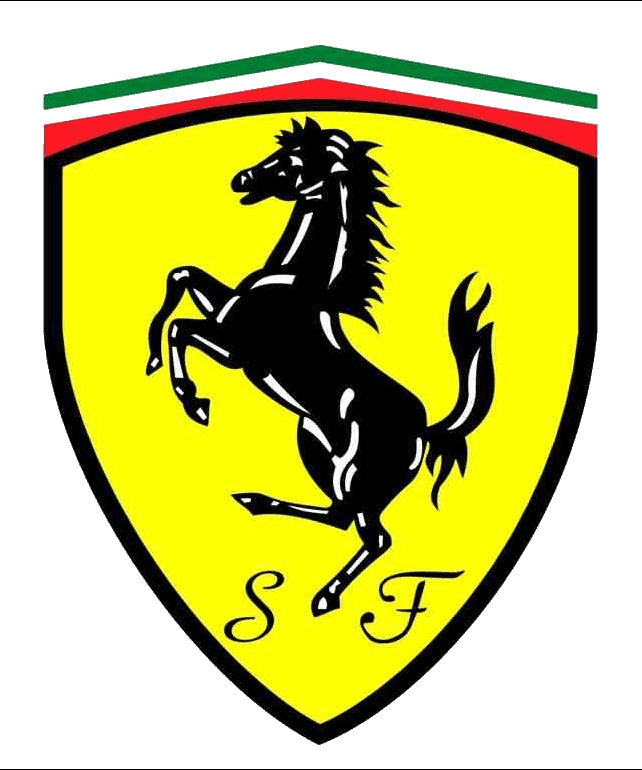 Do you have a passion for cars? Would you like to join the My Car Heaven team?
Get in touch, we'd love to hear from you.
Find out more
Related Stories
Advertisement
Advertisement
Advertisement
Advertisement